Today, Jane from The Borrowed Abode is wrapping up our guest series on our Favorite Things!  I truly couldn't think of a better person to ring in the grand finale!  Jane is an innovative creative mind!  She blogs specifically about projects that relate back to living in a rental!  Who doesn't need amazing ideas to make a drab rental a beautiful home!  She also, started a business not too long ago called Janery!  Her products are amazing (and I actually will be the proud new owner of a Janery pillow in short few weeks)!  So, let's see what amazingness Jane has to share with us today!  Take it away Jane!
********************************************
Hi guys! I'm excited to be guest posting here on Design Build Love today – although I must admit that when Ashley asked me to guest post on my "Favorite Things" I was stumped, because there are so many random things that rock my world, from the little things like coffee and chocolate to the bigger, more important things such as Ryan, my amazing fiance and partner. So because I couldn't make up my mind, I decided to share a random smattering of my favorite things, both big and small.
So here they are, in no particular order:
1. Supporting Small Businesses
I don't have a fancy photo to illustrate this, but one of my top passions is supporting small and handmade businesses, and most definitely avoiding sweatshop-produced merchandise when possible.
2. Miami, FL – aka South Beach.
I'm not a huge party girl, but I freakin' love this town! I escape to Miami every winter, usually with a few of my best girlfriends, for a long weekend filled with fabulous food, amazing cocktails, all-night dancing, and general people-watching.Thsi is one of my favorite spots in South Beach – the poolside Sunset Lounge at the Mondrian Miami Hotel. Order a Chili Mango Capairinha and sit back to watch an amazing sunset.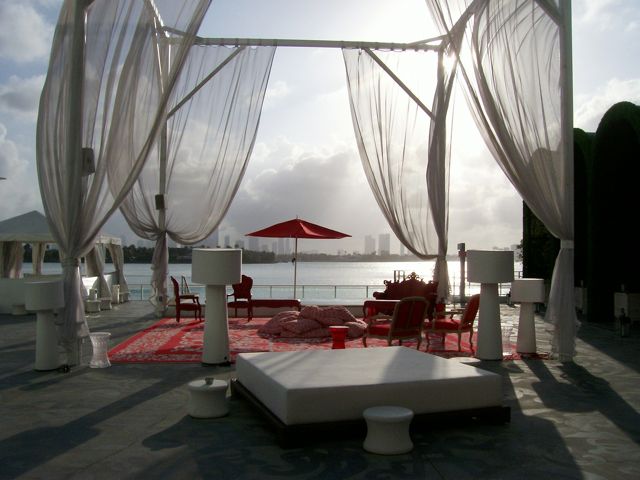 3. RYAN!
This guy's been my boyfriend for the last three years, and our already awesome relationship was made even better when he totally surprised me in August by popping the question. He even included it as a surprise on the blog.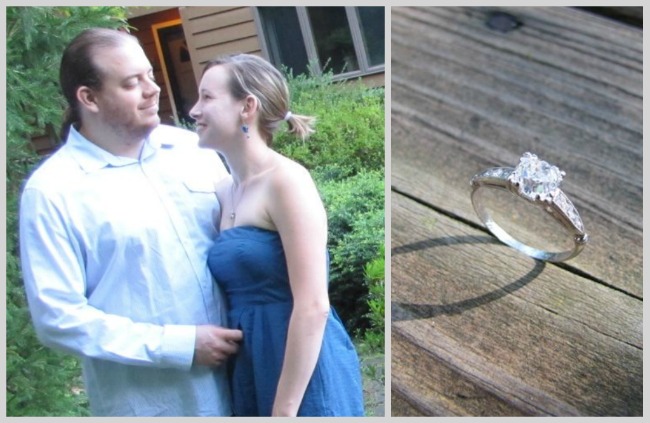 4. My Gadanke Journals

Thanks to one of my best blogging buddies, Katie, I've discovered the joys of journaling – recording my stories with pen and ink. I'm currently obsessed with my Become journal from Gadanke, where I'm writing and brainstorming about my business goals.
5. Washington, D.C. – At Night
The most amazing way to see the touristy sights of Washington is to grab your comfy shoes and set off for a stroll around in the middle of the night. This never gets old. Every time I see the monuments glowing against the dark sky I am blown away by the amazingness of living so close to our nation's capitol.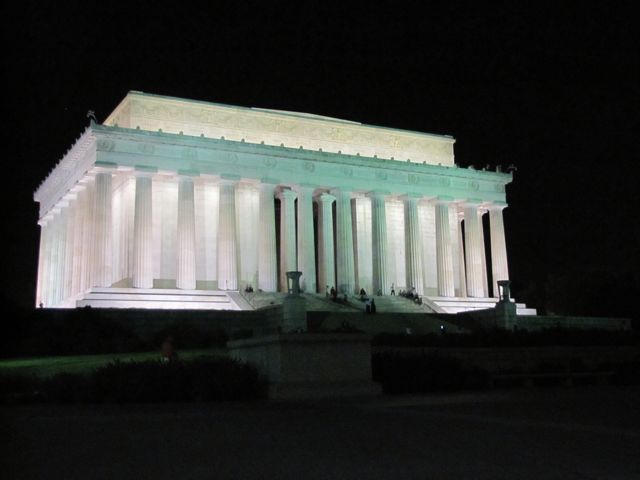 6. Coffee, Coffee, Coffee
My mornings wouldn't be complete without a delicious cup or two of coffee! Or, on weekends, I head to my local coffee roaster, Caffe Amouri, for a dry cappuccino or espresso macchiato. Yum!!
7. Beets and Brussels Sprouts
You're probably going to think this is wacky, but my most favorite veggies are beets and sprouts! This past summer I accidentally grew a ton of beets in my square foot garden. I was so excited on the day I pulled them out of the ground!
8. Sweets
While we're on the food kick, I might as well confess that I totally have a sweet tooth. But not just any sweet tooth, a rather gourmet one. I love fancy dark chocolate bars – especially the Vosges brand – and cupcakes with fresh fruit frosting.
9. Blogging & Running a Business
It may be totally cheesy to say this, but blogging and running my handmade products shop, Janery, are some of my favorite things.
I've made such awesome friendships via blogging, and am constantly loving how inspired I am by other bloggers. I loved decorating and reorganizing before I started blogging . . . and now it's a passion that's totally out of control!! As for my shop – well, it's a ton of fun to pack up your handmade creations and ship them off to people who will love them as much as you do!
10. The Decorated Rooms in our House . . . Especially the Bedroom
Hey! Get your mind out of the gutter. Ryan and I have an awesome rental home, but we still have a lot of decorating to do. Many of the rooms are still unfinished. However, the bedroom is one of my favorite rooms of all time. It's got a serene pale ocean color on the walls, and we've been able to keep it relatively simple. It's just so calm and relaxing, and through the window that's directly over the bed I can see the moon and stars before I fall asleep at night. Bonus: much of the space is DIY'ed. I sewed the curtains, built the nightstands, improvised the fabric-covered storage bins, created personalized photographic art, and covered the lampshades.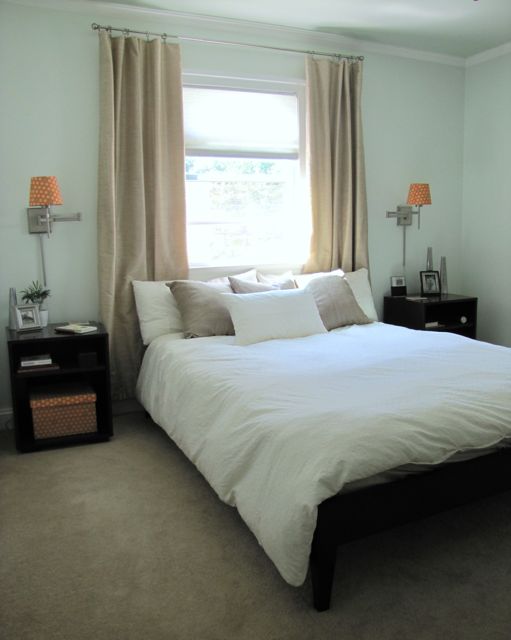 Of course, this is only a few of my favorite things. I didn't even start to talk about my awesome pets (2 cats, 2 dogs) and my best friends. But I hope you've enjoyed this totally random peek into my head! If you'd like to read more, please visit me at www.theborrowedabode.com. And I'd like to extend a huge Thank You to Ashley for having me!
Merry Christmas!
********************************************
Thanks so much for closing out the party Jane!  It seriously is such a good reminder to see all those "little things" that make our worlds go 'round!  What would we do without them?  Ok, and seriously… with the veggies… this girl is not kidding- I've seen whole Twitter conversations about how she makes her veggies so scrumptious!
Hope y'all enjoyed our little trip down the "Favorite Things" Lane!  I know I have, so thanks for following along!