My favorite part of my recent laundry room overhaul just might be the fun, herringbone-patterned, color-blocked wall… it was my jumping off point for this entire makeover! I knew that I wanted some kind of fun accent wall and I really didn't want to just do a plain-colored wall, but I also didn't want to spend the time or money for a stencil for this project either!
Before I could even get started, I had to do some quick demo by hammer/prying out the existing shelf, patching holes with spackle, and spray-texturing to blend where the shelf was and match the existing texturing (it takes some practice, but after a few times, you become a pro!).
When the wall was finally fully prepped and dried, it was time to paint! Because our laundry room is a high-traffic area and since there is moisture in laundry rooms, we went with semi-gloss paint. Since I knew that the wall behind the washer was going to be the "accent wall," I went ahead and painted that wall and the ceiling Swiss Coffee white. After that, I followed up and painted the remaining three walls Kelly Moore's Snip of Tannin (basically a really light and airy tan color- same as Eric's office).
After the base paint went on, I allowed two days dry time and then got down to business. Normally I never ever paint with tape, but there was no way I was going to accomplish any elaborate or even remotely cool accent wall if I didn't use it. I have to say that my past experiences with using tape while painting textured walls have not been good, so I was a bit wary going into the process and as such, I read up on every little detail to get this project done right!
In an attempt to give myself the best possible chance of success that I could, I purchased FrogTape with PaintBlock technology. The gist of it is that the "sealing" technology is supposed to give you as clean and crisp of a line as possible! Scotch-Blue Painters Tape with edge-lock technology supposedly does the same thing and I have heard really good reviews for it, but the Frog was first in my sights.
Once the walls were fully dry, I laid out my pattern, pencil-marked it on the walls, and began taping. Eric was gone at work and thought this would've taken me years to do, but it only took about 1.5 hours, including my taping mistakes and corrections. We have nine foot ceilings in our house and I knew I wanted at least four columns to get the full affect of the herringbone pattern. I also decided to have nine sections per row and further calculated my measurements to accommodate this.
TIP #1: if for some reason you are any bit unsure about the process or about how the pattern might look, I highly recommend drawing it out to scale on a piece of paper to make sure you like what you see- it's a lot easier and a lot less time consuming to draw and erase than it is taping, removing tape, and re-taping again!
After the tape was all up on the wall, I looked to my sketch and then penciled into each section which paint color went where, that way there was no confusion and I didn't end up with a wonky looking wall… after all, I wanted random, but not randomly sloppy!
TIP #2: If you're wary about getting a crisp line on textured walls too, I recommend you follow the manufacturers instructions for textured walls and do the following… they're not messing around!
1- Secure the tape by pushing it down with your fingers into each "nook and cranny".
2- Run a flat tool firmly down the length of the tape to further ensure it is pressed down into the textured surface.
3- Apply a very thin coat of the original color along the edges of the tape. This will activate the PaintBlock technology and seal the edge of the tape.
4- Let the paint dry.
5- Using the color with which you want to paint the taped off area, apply a coat of paint along the edge of the tape.
6- Paint to fill in the rest of the area .
7- Run a box cutter or utility knife lightly along the edge of the tape in the corner. Be careful not to press too firmly as to harm the surface of your wall.
8- Remove the tape at 180 degree angle at a slow and steady pace.
9- Enjoy your newly painted accent wall and sharp paint lines.
After the Swiss Coffee that had been painted over the Frog Tape to seal my lines had time to dry, I immediately got started with my first color. Using my pencil markings in the sections, I quickly rolled all three colors, one color at a time. I didn't worry about cutting in anywhere since I figured that I could do that with a steady hand after the tape was removed and because I was more worried about the paint over-drying and the tape not coming off cleanly.
With the painting completed and before the painted sections were dry, I began removing the Frog Tape. Again, it is very important to refer to the manufacturers instructions for this process as well, at least in the beginning and then you can judge what is working for you. For me, I began with a box cutter but soon found that I didn't necessarily need one. BUT, one thing that I did find very important and very helpful, is the angle at which you remove the tape! I really tried to keep as steady and consistent an angle as possible and it worked like a charm!!!
The end result was crisp, clean lines requiring no touch up (unless you are totally anal-retentive like me)!!! Seriously though, I did minimal touch up simply while I was cutting in the edges as mentioned before.
While I don't expect to suddenly be a "use tape every time I paint" kind'a girl, I must say that I have a renewed faith in painters tape for textured walls! It gave me fabulous results and I'll definitely be using it for some painting project in the not-so-distant future!
So, stay tuned to see what craziness I decide to get myself into!
Remember, you can check out the full room reveal, here!
TELL ME- IS THE WALL A LOT MORE DRAMATIC THAN IT LOOKED IN THE REVEAL WITH ALL THE DECOR??? ANYONE WILLING TO GIVE THIS PROCESS A TRY?!?!? It really was not that hard, just a bit time consuming. I'm seriously so in love with it, and bummed about how much the wall got covered with necessities, that I'm actually thinking of doing this on some huge wall in my house!
Linking up…
Uncommon Slice of Suburbia
A Bowl Full of Lemons


Momnivores Dilemma
The Shabby Creek Cottage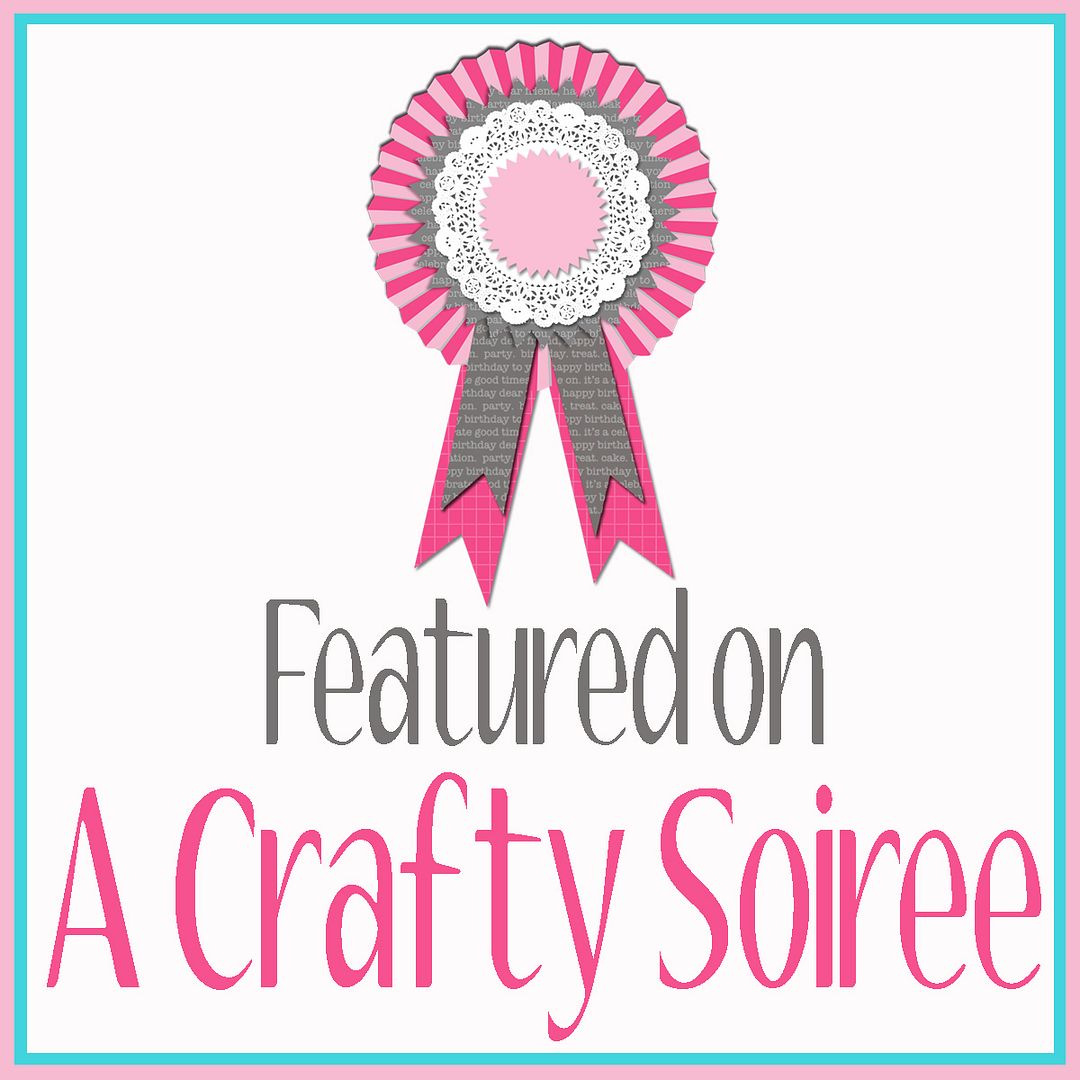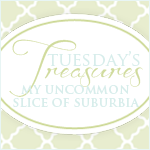 Young House Love
Bower Power
Hi Sugarplum
The Great Indoors